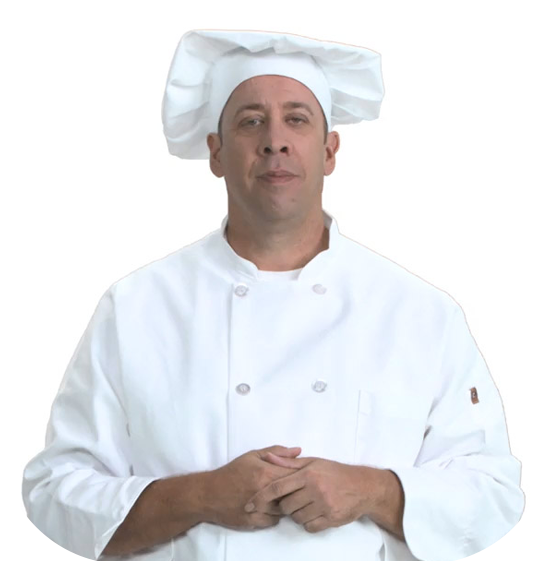 Keith Wann
Keith Wann is an actor, performer, writer, producer, father, husband, and a terrible stunt-guy. As a hearing child of Deaf adults, Wann is an original breakthrough performing ASL artist and has been featured in several short films. He currently stars in a popular ASL Children's book app called Signed Stories. His unique combination of side splitting humor with heartfelt real life stories from his CODA childhood has become his comedic trademark among the ASL Community. Along with performing, Keith also maintains his National Interpreter Certification (NIC:Master and CI/CT), works on Broadway providing ASL access, and has been an artistic ASL consultant on video projects for artists including Sia.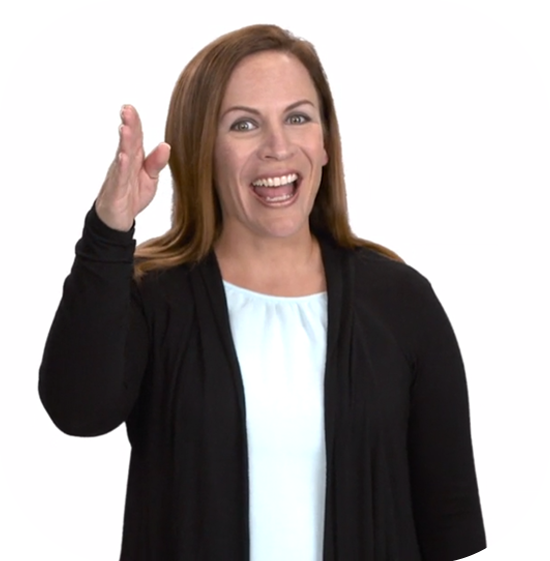 Rachel Coleman
Rachel Coleman is a passionate advocate for accessible communication for all children. When Rachel discovered that her child was deaf, she began working to ensure that language was fully accessible in their home. Rachel and her sister, Emilie, co-created Signing Time, a video series that teaches basic American Sign Language in a fun way to children. In 2008, Rachel was nominated for an Emmy for Outstanding Performer in a Children's Series. Through Signing Time, children of all abilities are finding a way to more easily communicate.

Rachel continues her work in education and advocacy. She has created multiple children's video series, speaks on issues important to parents, and has established the Signing Time Foundation to promote accessible communication. In 2018, Rachel became the executive director of the American Society for Deaf Children.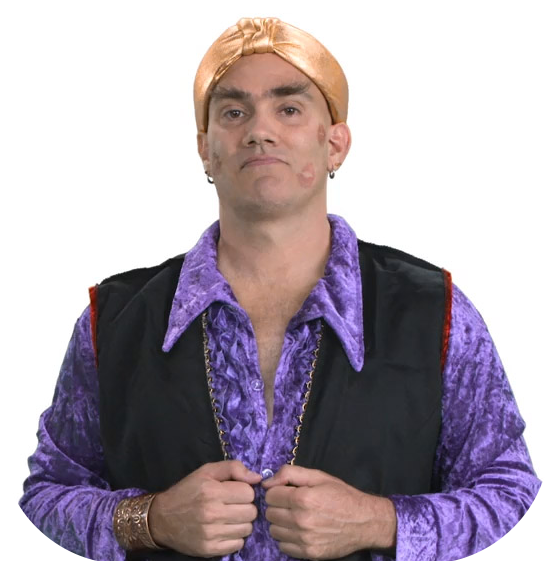 Crom Saunders
Crom Saunders was born Deaf, and immediately started letting the world know there was nothing wrong with that. After getting a M.A. in Creative Writing, Crom began teaching ASL and Deaf Culture at several universities before getting tenure at Columbia College Chicago, where he is currently Director of Deaf Studies. Crom also works as a theatre interpreter and ASL master for several notable theater companies, including Steppenwolf Theatre and the Oregon Shakespeare Festival. With what free time Crom has left in between his teaching and theatre work, he also presents workshops and performs internationally. Crom also enjoys horror movies and books, which is why he never gets any sleep. Despite all of this, Crom has not yet caught up with the fame and respect that his eyebrows have. But, Crom wants to let the world know there is nothing wrong with that.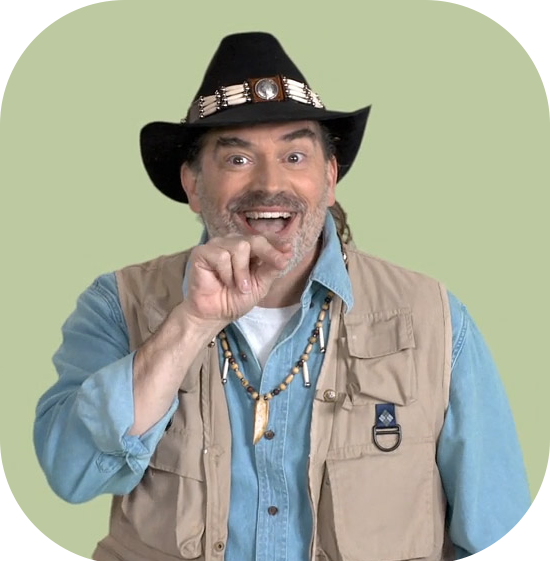 Peter Cook
Peter S. Cook is an internationally reputed Deaf performing artist whose works incorporate American Sign Language, pantomime, storytelling, acting, and movement.

Peter has traveled nationally and internationally to promote ASL Literature. Since 1986, he has been part of Flying Words Project, an ASL poetry troupe that shares the beauty of sign language to Deaf and hearing audiences. He has been a featured performer at numerous storytelling festivals, has appeared in Live from Off Center's "Words on Mouth" (PBS) and "United States of Poetry" (PBS), and has worked with Deaf storytellers and poets around the world. In 2003, Peter was invited to the White House to perform at the National Book Festival.

When not traveling, Peter stays busy in Chicago running his own video production company, teaching in the ASL-English Interpretation Department at Columbia College, and telling stories to his son.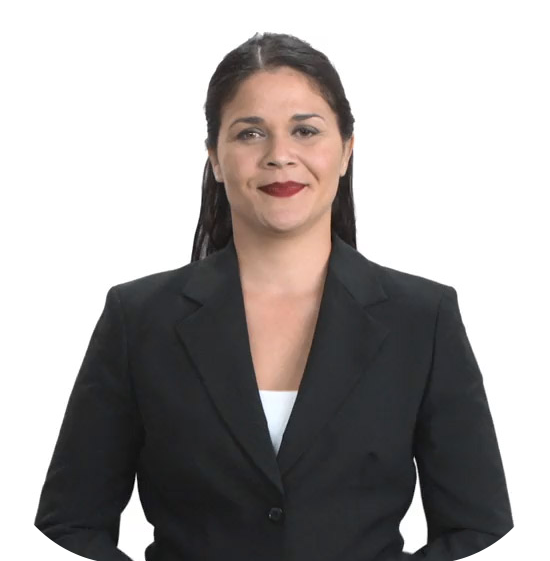 Alexandria Wailes
Alexandria Wailes is an accomplished Deaf actor, director, choreographer, dancer, ASL consultant for both film and Broadway, and a museum educator. She has worked with Deaf West Theatre on multiple productions including Big River, Spring Awakening, Judgment Day, Quid Pro Quo, and Our Town.

In 2004, Alexandria was a Tony honoree recipient for the Broadway revival of "Big River". In 2007, she received an LA Ovation Award Nomination as Best Lead Female in a Musical for Sleeping Beauty Wakes. In 2018, she performed the National Anthem and "America the Beautiful" alongside P!NK and Leslie Odom Jr. at Super Bowl LII.

Recently, Alexandria has worked as an ASL consultant for both A Quiet Place and Wonderstruck. She is currently the ASL coach for ABC's Quantico and the Director of Artistic Sign Language for the Broadway revival of Children of a Lesser God.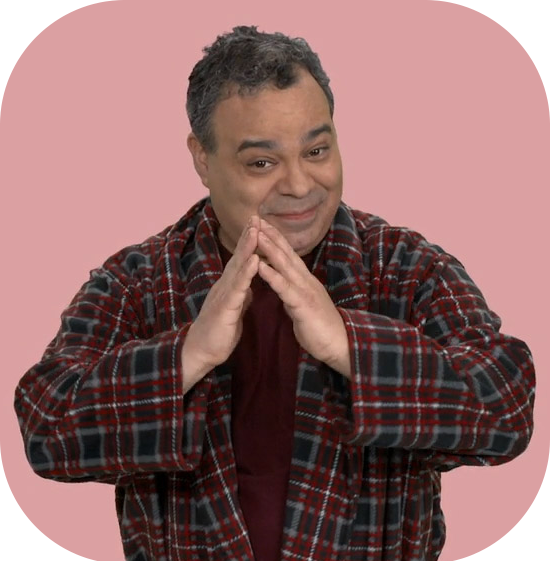 Manny Hernandez
Mario Hernandez, better known as MannyASL, is a professional ASL storyteller and educator. MannyASL, a Brooklyn native, knows how to instantly establish rapport with children of all ages and make them laugh with his wide eyed antics. He also teaches children and adults how to create stories in ASL, one that combines both motion and emotion; how to develop their interest in sharing ASL stories of their own; how to improve their rhythm and clarity of intent. MannyASL and filmmaker Raymond Luczak developed a DVD titled Manny ASL: Stories in American Sign Language.

MannyASL received his BA and MA degrees in Deaf Studies at Gallaudet University and completed in Sign Language Education. Currently, he teaches ASL at the Catholic University of America and provides advanced workshops in ASL storytelling for children and adults. His motto is "storytelling ignites the power of knowledge." He lives in Washington DC with his family.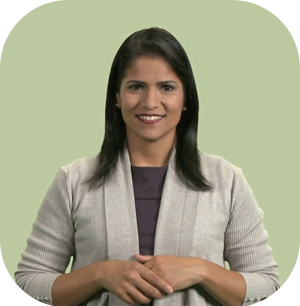 Maleni Chaitoo
Maleni Chaitoo is a talented Deaf producer, dancer, actor, director, activist, educator, and business professional. Born and raised in New York, Maleni's passion for the performing arts began when she was 2 years old. As a child she was actively involved in dance and theatre, and she wrote her first script at age 11. Her passion for the performing arts has continued her whole life. She is currently an executive producer and actor of the new comedy web series, Don't Shoot the Messenger with co-executive producers, Craig Fogel and Jessica Wasserman. She is an advocate speaker at United Nations on disability and American Sign Language cultural programming and is a linguistic advocate for new media and new voices. Maleni is also a member of the New York Women in Film & Television, Independent Filmmaker Project, and SAG-AFTRA.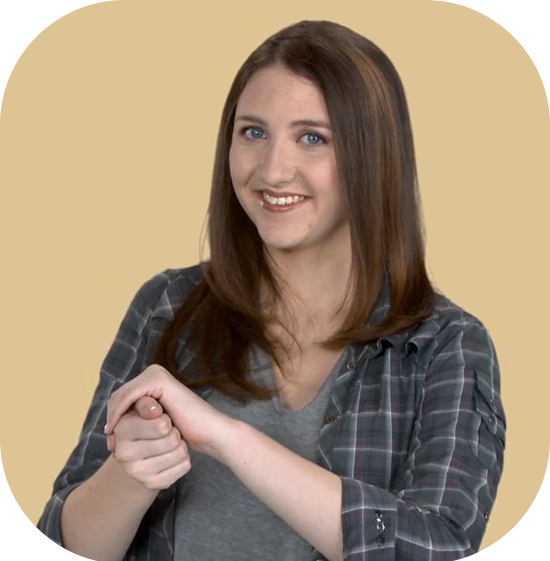 Liam Coleman
Liam Coleman is a Deaf American actor known for inspiring the creation of, and starring in, the Signing Time series. Signing Time received an Emmy nomination in 2008 and has been seen on public television, Nick Jr., Netflix, and in minivan entertainment systems around the globe.

Liam graduated from Rochester Institute of Technology in 2019 with a bachelor's degree in Individualized Studies with concentrations in Deaf Culture and Design. Today, Liam works as a Junior Creative Director at Morpheyes Studio, a Deaf based creative production company focused on advancing Deaf & Hard of Hearing talent.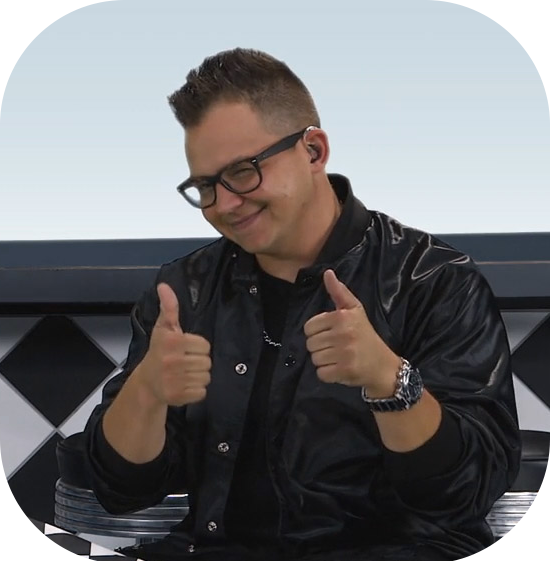 Sean Forbes
Sean Forbes is a hip-hop artist, rapper, songwriter, drummer, and communicator who happens to be Deaf. The son of two Detroit musicians, Sean felt his life was changed when given his own drum set at age 5. Could a deaf child really grow up to be a musician?

The answer was a resounding and loud YES. Sean has released albums, performed numerous live shows, and featured Academy Award winning actress Marlee Matlin in one of his music videos.

In 2006, Sean co-founded D-PAN, the Deaf Professional Arts Network. D-PAN is a nonprofit organization whose goal is to ensure that music is accessible to the Deaf community through ASL.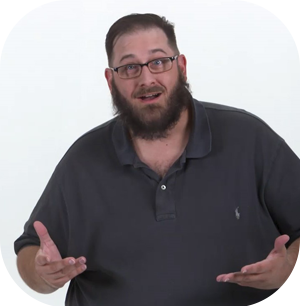 Ben Jarashow
Ben Jarashow was born deaf in California and grew up at the California School for the Deaf, Fremont. It was there that his passion for ASL storytelling was cultivated, but his love for Deaf Studies wasn't realized until he enrolled in college. After that light bulb moment, he went on to graduate from Gallaudet University with both his BA ('04) and MA ('06) in Deaf Studies.

Ben has taught ASL and Deaf studies at college level since graduating from Gallaudet. In addition to teaching, he has also traveled all over the country giving ASL performances and workshops covering a wide range of topics in the ASL and Deaf Studies field. Ben is best known for his stories about his encounters with jellyfish.

As much as Ben loves storytelling and Deaf Studies, his greatest loves are his family. Some of his favorite things to do is spend time with his wife, Kat and their three children – Boone, Cypress, and Wilder. They've been giving him plenty of new comedic material for his storytelling, none involving jellyfish, much to Ben's relief.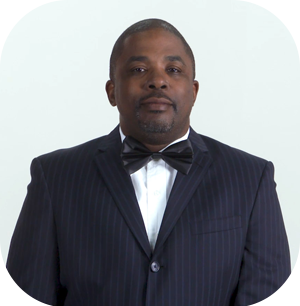 Justin Callaway
Mr. Callaway, as his alter-ego "Wormy", played a starring role with ICEWORM, a Sacramento Deaf comedy group, from 2000 to 2006. Wormy performed on Freedom Cruise 2007 with 3,995 passengers as his audience. He was featured on a 2008 Pepsi Superbowl Commercial, and he performed at the 2015 ASL Slam in New York City. He has taught a Deaf Drama and Performance Camp in Missouri, and at the NYC Deaf Theater's Storytelling and Performance Children's Program. In 2018, he attended the Gallaudet special training workshop for Deaf Actors of Color.

Since 2017, Mr. Callaway has performed and trained in Theatrical Clown Technique and synthesized it with American Sign Language. Using this method, he has instructed both teenagers and adults who are Deaf/Hard-of-Hearing through workshops sponsored by The Short Center Repertory. Mr. Callaway is currently affiliated as both actor and filmmaker with productions, organization devoted to training and bringing performance opportunities in stage and film to actors from the DHOH community.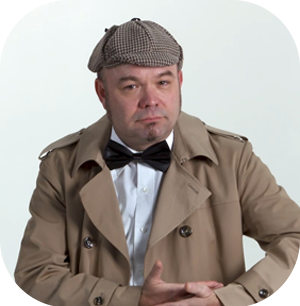 Patrick Fischer
Patrick "Mr. Shineyhead" Fischer, CDI, ASLTA Master, is from several generations
of fine artists and performers from Germany and has extensive experience in all things related to theatre and art. Patrick has been involved in a variety of artistic positions (artist, performer, director, producer, teacher, Director of Artistic Sign Language, and consultant) as well as participation in a variety of performances (storytelling, acting, and comedy) internationally.

Patrick launched his business in 2005 as a way to provide services to those who want
to learn more about theatre through deaf eyes. When not "working" in theatre he taught American Sign Language and deaf studies/deaf history, and currently is a certified ASLTA Master instructor. He has taught under the Sign Language Studies Program and Sign Language Interpretation Program in Portland, Oregon. Also, Patrick is a Deaf Language Model in Alaska. Patrick has his Graphic Design degree, and he is also an awarded professional artist and co-owner/marketing designer of the firm, Expert Business Support, Inc.